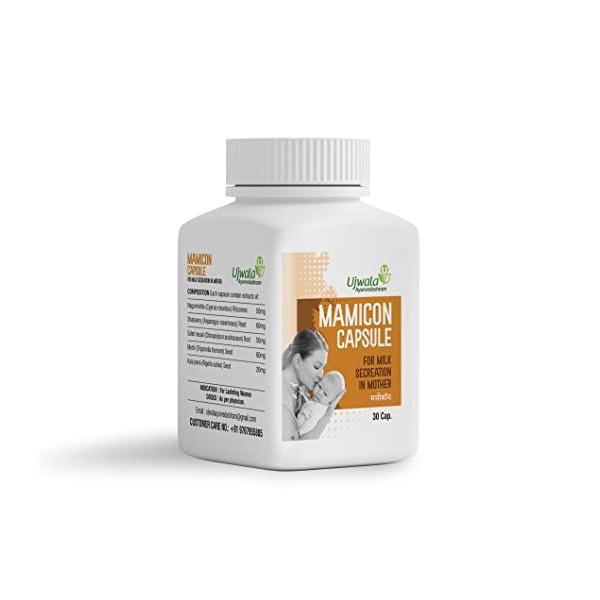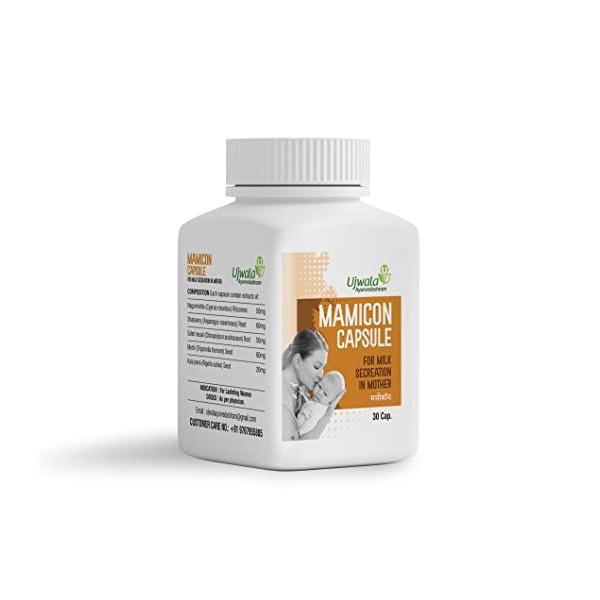 Mamicon Capsule
₹300.00
Mamicon Capsule are Research & manufactured by M/s Ujwala ayurvedashram, The award winning manufacturer.
Ujwala ayurvedashram has got 1st prize as BEST ENTREPRENEUR OF MAHARASHTRA FOR 2018.
Mamicon cpsule is the best combination for new mother,this help to increase milk secretion. The level of milk secretion increases, milk become healthy and thick, this is helpful for the overall growth of baby.
As the quantity of milk feeding increases babies sleeping time improves because baby doesn?t feel hungry every time. Because of all this baby became healthy- physically and mentally.
Features and Details:- Boost lactation and increases breast milk
Give relief from pain during lactation.
Schedule Of Doses:- Mamicon capsule One has to take two capsule each time after meal two times a day.
No more offers for this product!
General Inquiries
There are no inquiries yet.