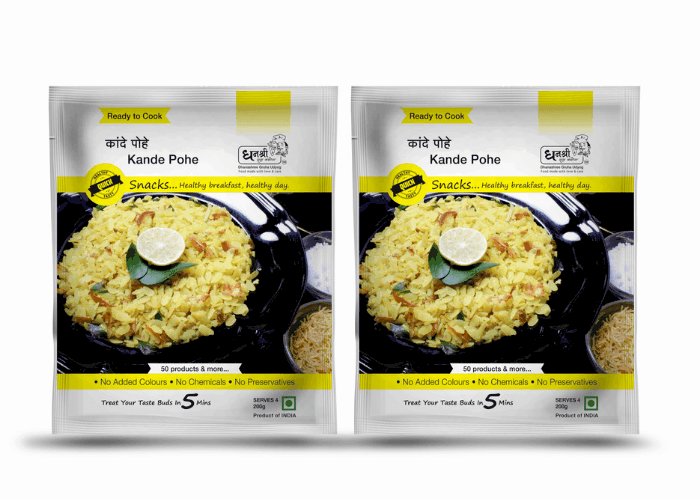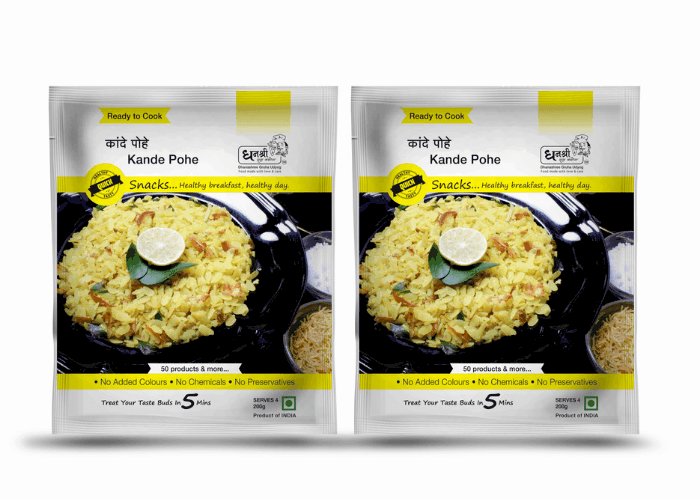 Dhanashree Gruha Udyog Instant Kande Pohe Mix pack of 2
₹140.00
Weight: 400 g
Ingredients: Rice flakes, Onion, Groundnut Refined Oil, Green Chilies, Tempering Masala, Salt, Sugar

Dhanashree Gruha Udyog presents you ready to cook delicious vegetarian kande pohe with ingredients like poha, tadka masala, refined groundnut oil, onion, curry leaves, green chili, salt. It's a healthy snack and perfect breakfast for morning rush hours, since it can be cooked in 5 mins. This product requires no added ingredients, just add water and cook and product is complete Indian style cuisine.
No more offers for this product!
General Inquiries
There are no inquiries yet.