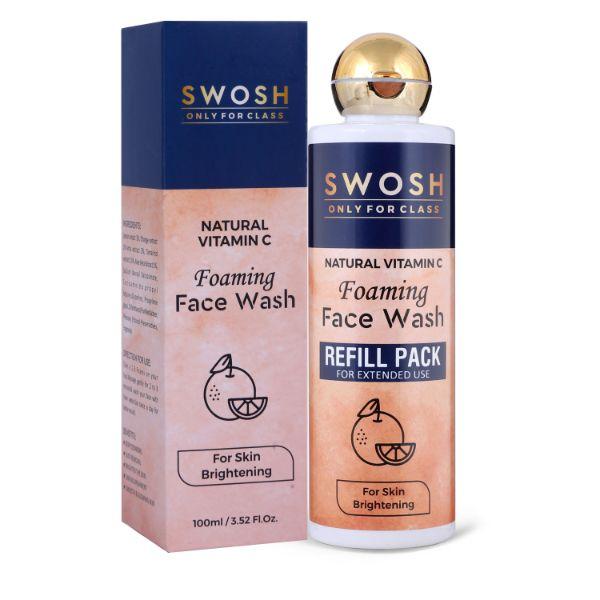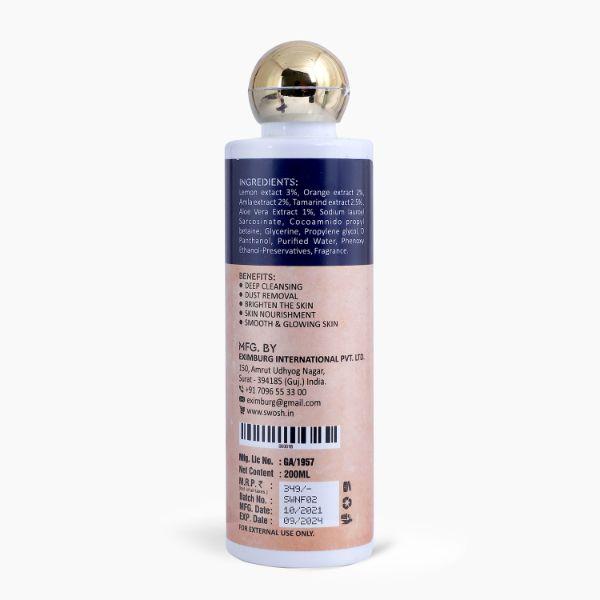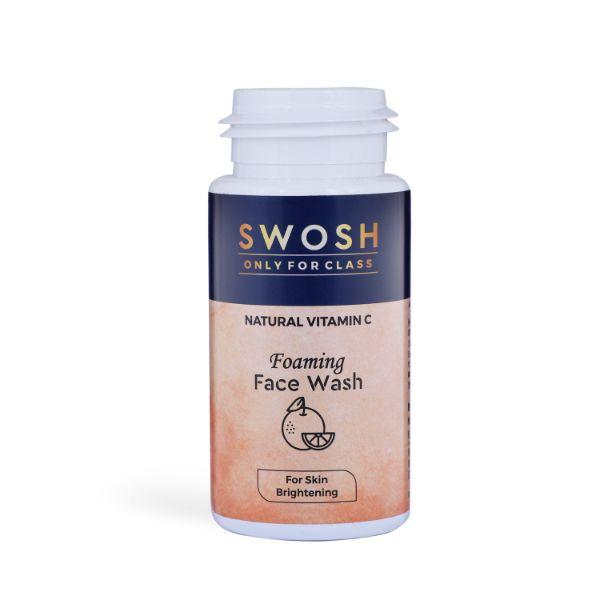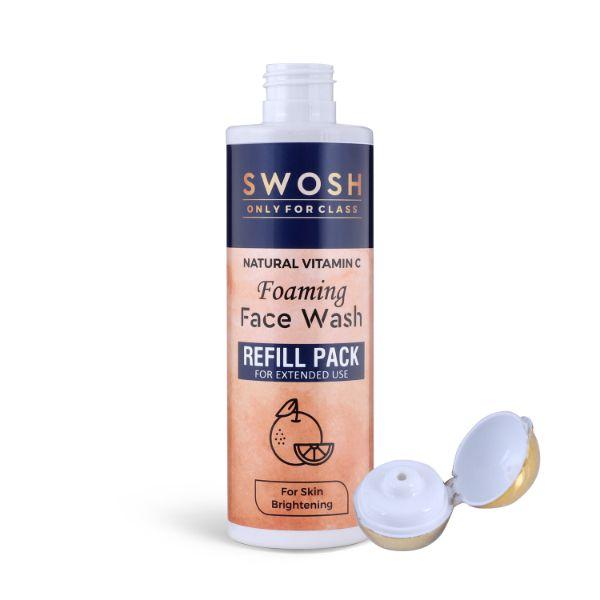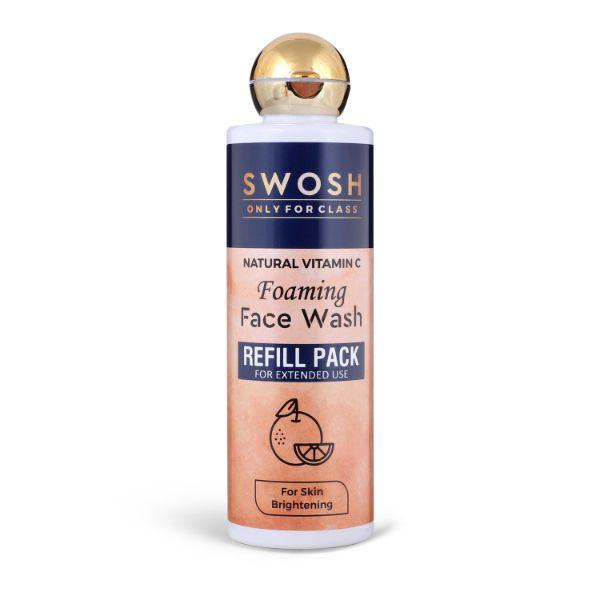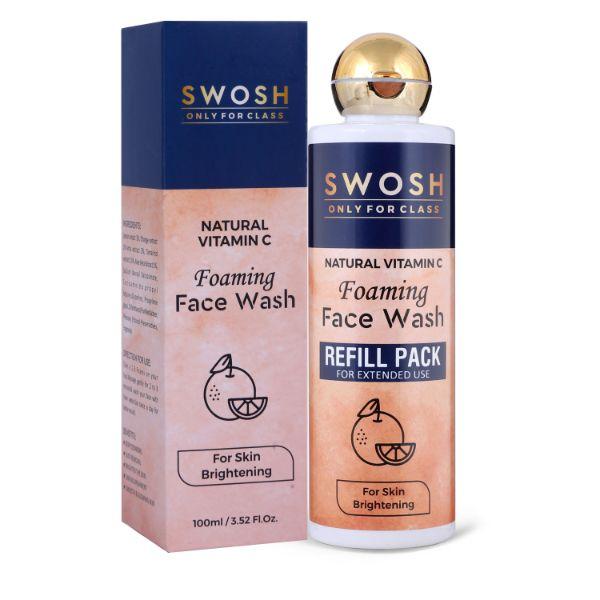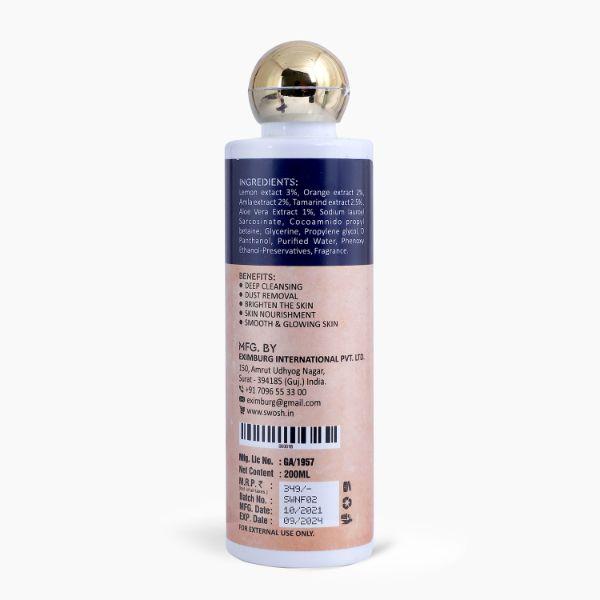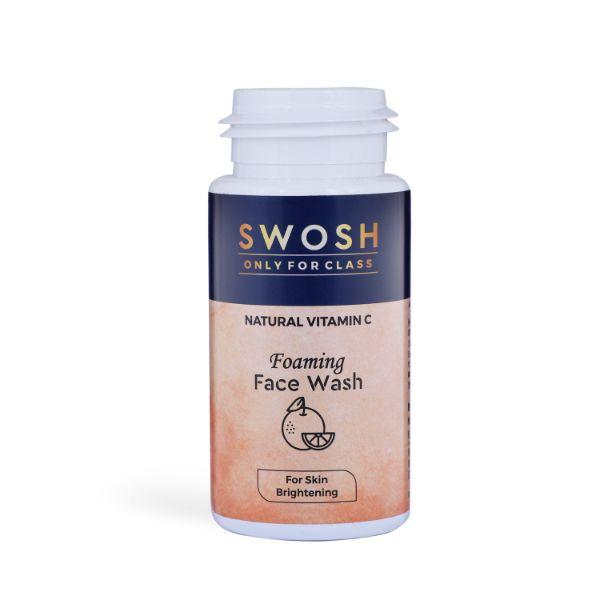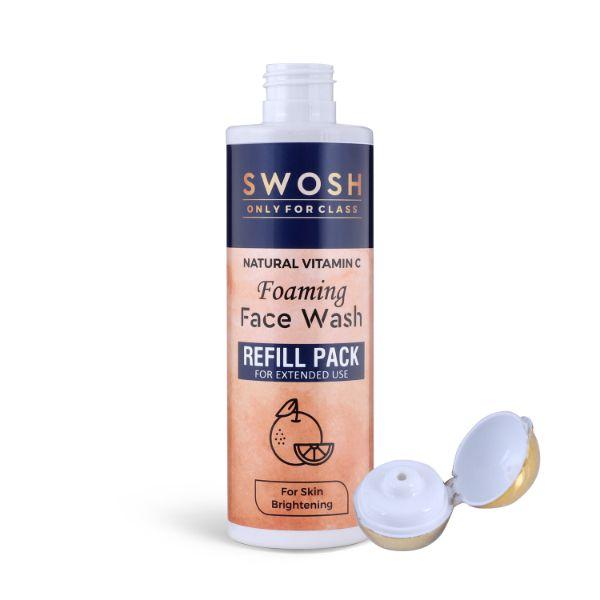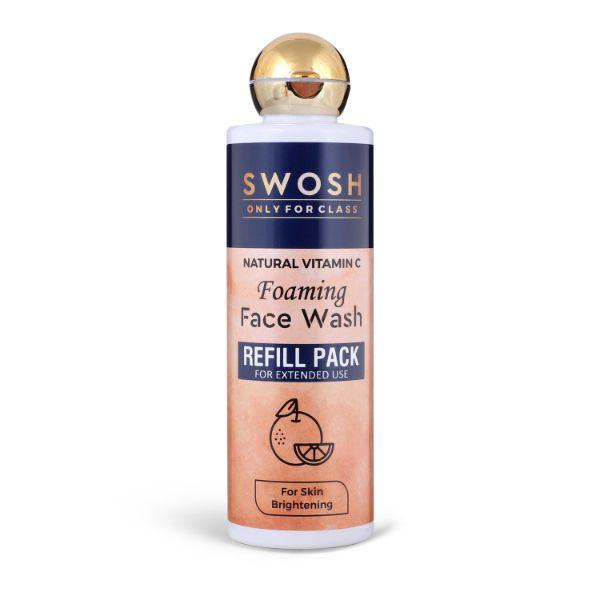 SWOSH Natural Vitamin C Foaming Face Wash 2 In 1 Refill Pack For Pimple Prone & Oily Skin – No Parabens, Sulphate, Silicones & Colour, Pack of 200 ml
₹349.00
What?s so great about our foam wash refill pack is that it?s a smart way to extend your facial regime with a budget-friendly solution that lets you reuse a product over and over again. And saving the planet from further plastic pollution is a plus. choose from our range of skincare foaming cleansers for something that suits your skin type, and continue to enjoy the same cleaning experience as always.Swosh Apple Cider vinegar (Apple extract) Face Wash face cleansers are foaming cleansing products.Benefit of Apple Cider vinegar: Pure organic apple cider vinegar that provides multiple benefits to the skin, It helps to remove excess sebum, clears dead skin cells for a balanced skin, Restores the normal pH of the skin. Helps your skin deal with acne and blackheads. Gentle, cleansing and pro-active anti-acne skin care with a foaming face cleanser. It is enriched with pure apple cider vinegar, aloe vera extract, and vitamins b5 and e for cleansing, healing, and hydrating care to get you clear, soft, and supple skin. Apple Extract contained helps balance the essential skin oils, tighten the open pores and lighten blemishes.Benefit of Aloe Vera: Aloe Vera with all other natural ingredients creating the ultimate facial hydrating cream for all skin types. Aloe Vera facial cleanser is formulated with the natural kindness of Aloe Vera gel and pure herbs providing shining and healthy skin. It calms, refreshes and protects your skin.The anti-bacterial and antifungal action of aloe Vera fights acne, skin Pollutant, dark patch, pigment and other skin problems.We also have Aloe Vera , Neem and Vitamic C Facewash with with Built-in Brush that gently exfoliates your skin and eliminates the dead skin layer.

Additional information
| | |
| --- | --- |
| Weight | 60 kg |
| Dimensions | 11 × 11 × 10 cm |
No more offers for this product!
General Inquiries
There are no inquiries yet.