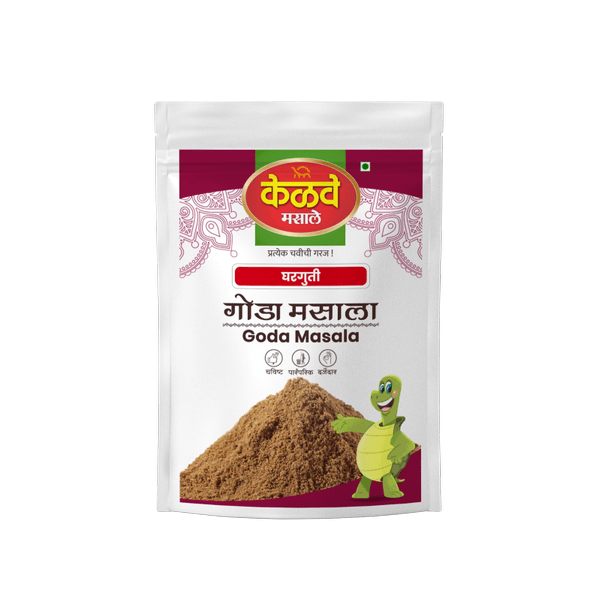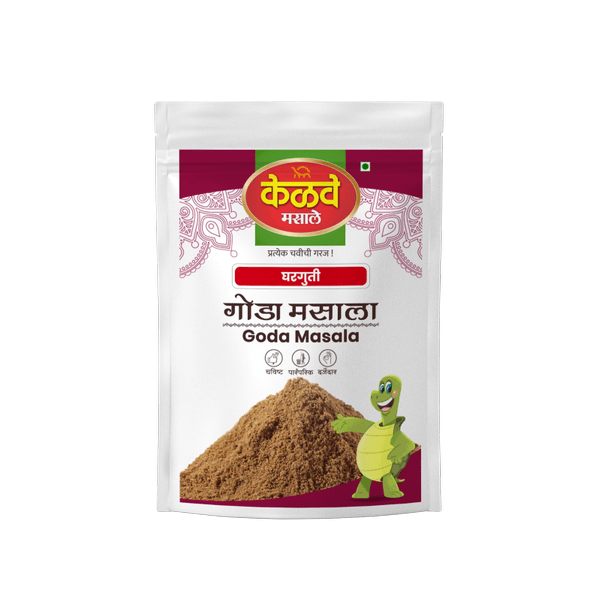 SPECIAL GODA MASALA
Features
Traditional Brahmin Blended (Maharashtrian Style)-Kelve Masala Goda Masala is blended with long-established methods inherited from ancestors over the years with Brahmin style recipe.
100% Natural- Kelve Masala Goda Masala has no added preservatives or any artificial products. The spices are handpicked and sorted before the process.
Handpicked Ingredients- Kelve Masala Goda Masala is made using proportions of Coriander, Dry Coconut, Sesame Seeds, Cumin Seeds, Salt, Tumeric, Asafoetida, Cinnamon, Oil, Caraway, Clove, Messua and Ferrea. The ingredients are sun-dried and roasted wherever needed.
Kelve Masala Goda Masala Uses-Many Maharashtrian dishes comprising of veggies, lentils and rice where Goda masala is a must. A few recipes in which goda masala is always added are Maharashtrian Masale Bhaat, Tondli Bhaat, Dal Vangi bhaat, Bharli Vangi, Matki Usal(Moong Sprouts), Bharli Bhendi, Katachi Aamti.
Easy to Seal- Kelve Masala Goda Masala comes with zip lock packaging type in which the user need not need any other measures of storing. the packaging itself acts as a storage container.
Ingredients – Cumin, Caraway and Sesame
Description
Additional information
| | |
| --- | --- |
| product-weight | 1 kg, 100 g, 200 g, 500 g |
No more offers for this product!
General Inquiries
There are no inquiries yet.