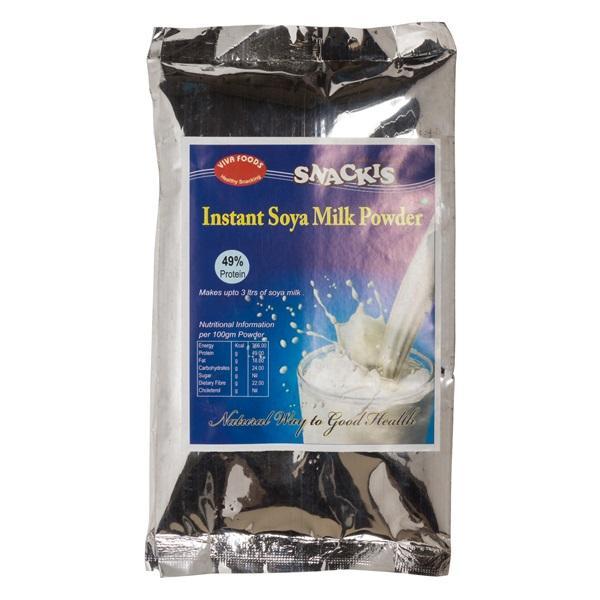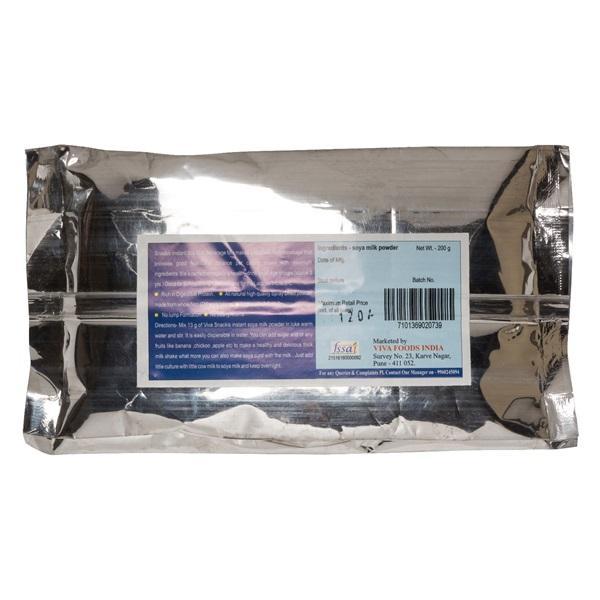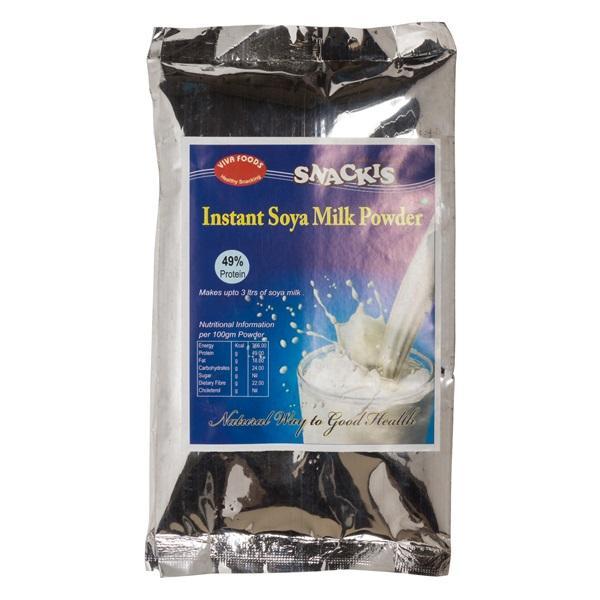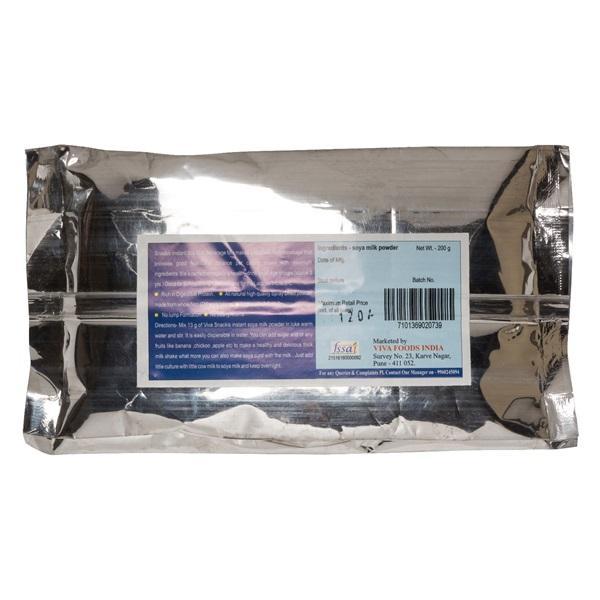 SOYA MILK POWDER
₹240.00
"VIVA FOODS SNACKIS Instant Soy Milk Beverage Mix makes a Nutrient-Rich Beverage that provides good Nutritional balance per calorie intake with minimum ingredients. It is a perfect choice for a healthy drink for all age groups (above 3 yrs.) especially for school going children and for the Lactose Intolerant.? Soy is rich in Digestible Protein.
SNACKIS is all natural high quality Spray Dried Soy Milk Powder made from whole Non-GM Soy beans.
The Spray Dried Soy Milk Powder has a very light taste, free flowing and easily dispersible in water without the beany aroma characteristic of Soy Milk. There is no lump formation and is simple to mix.
You can make Pure Soy Milk at home instead of buying it from the store. Snackis spray dried soy milk powder has a high content of Protein (up to 49%) Fat (omega 3 & 6) and Dietary Fiber with naturally occurring Amino Acids, Micro nutrients Minerals and Vitamins in Soy bean and is well suited as dietary supplement for individual for beverage application for formulating health and dietetic food supplements, neutraceutical application and in biscuits, bakery and confectionery products."
Ingredients – soya milk powder
Product weight – 200g each
Pack of 2
Description
Additional information
| | |
| --- | --- |
| Weight | 450 kg |
| Dimensions | 15 × 15 × 10 cm |
No more offers for this product!
General Inquiries
There are no inquiries yet.