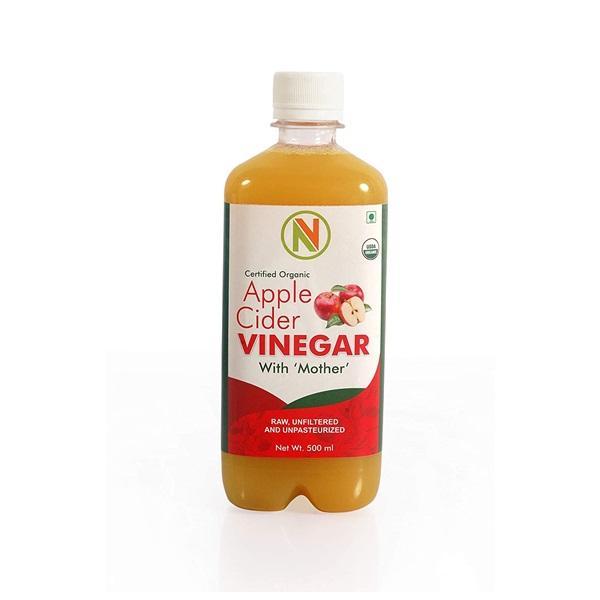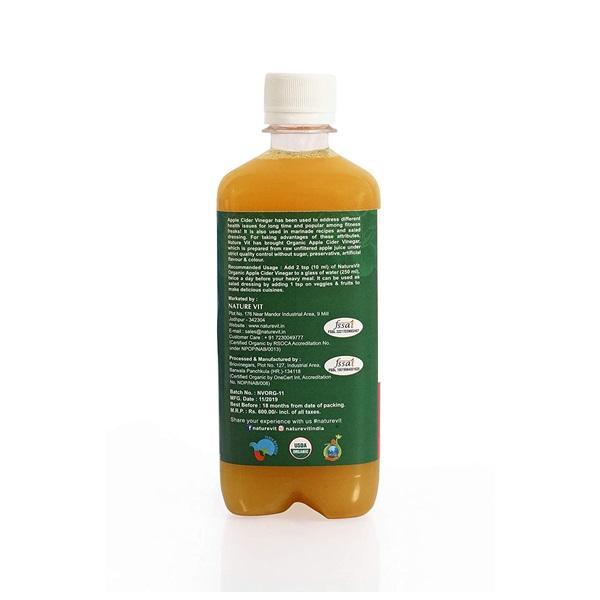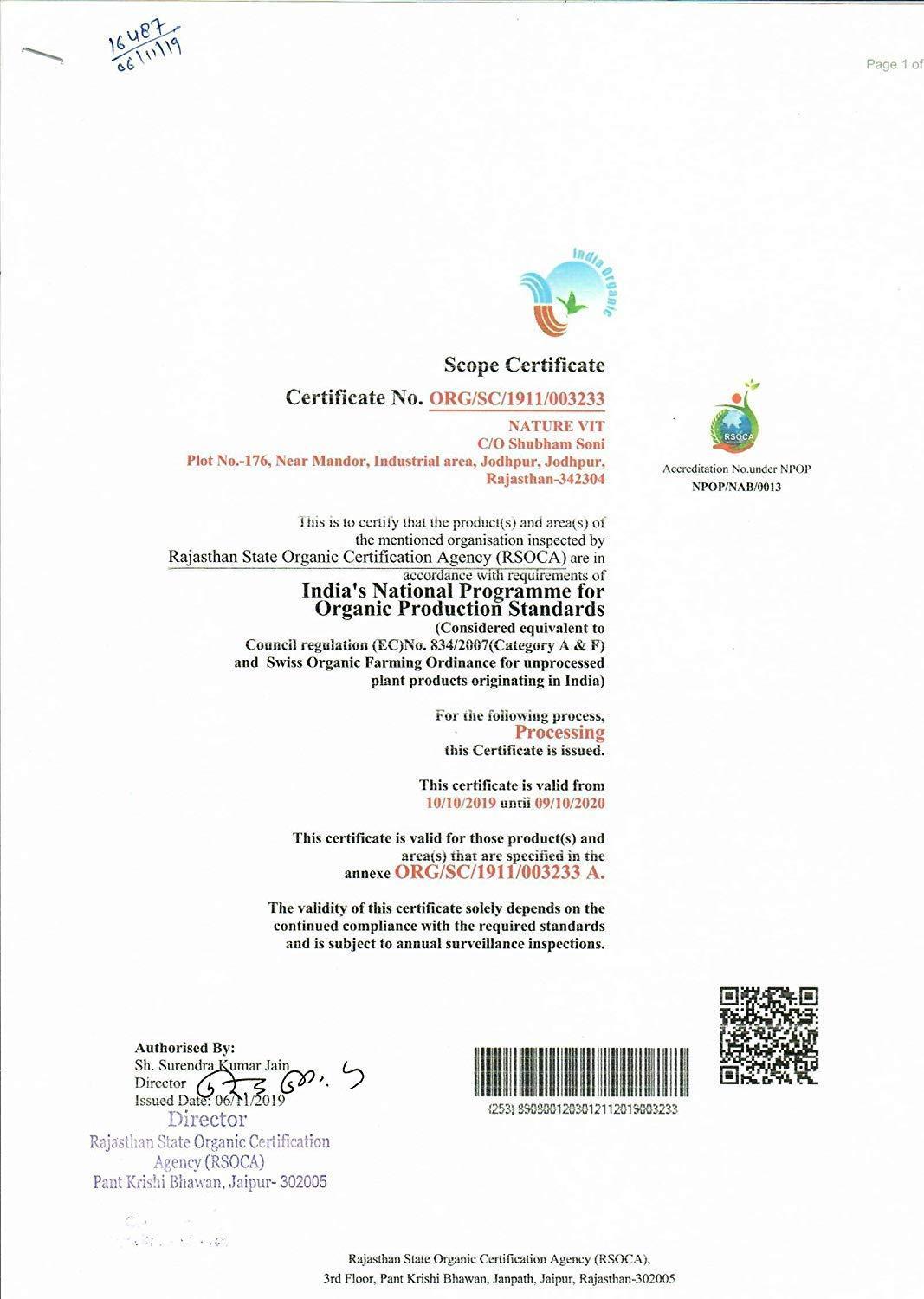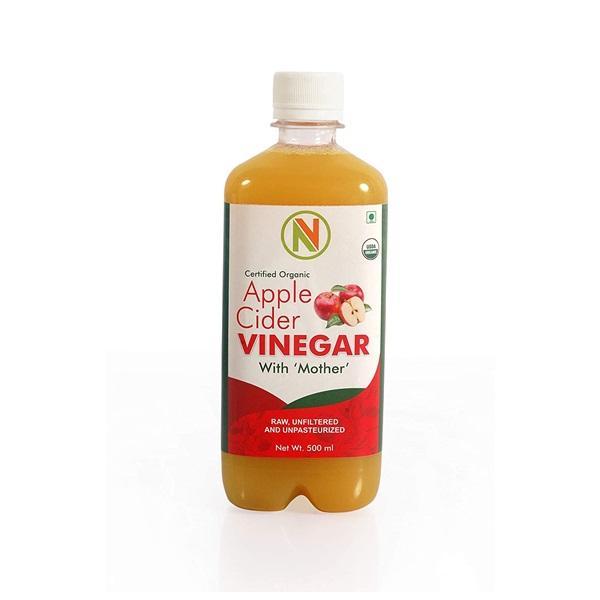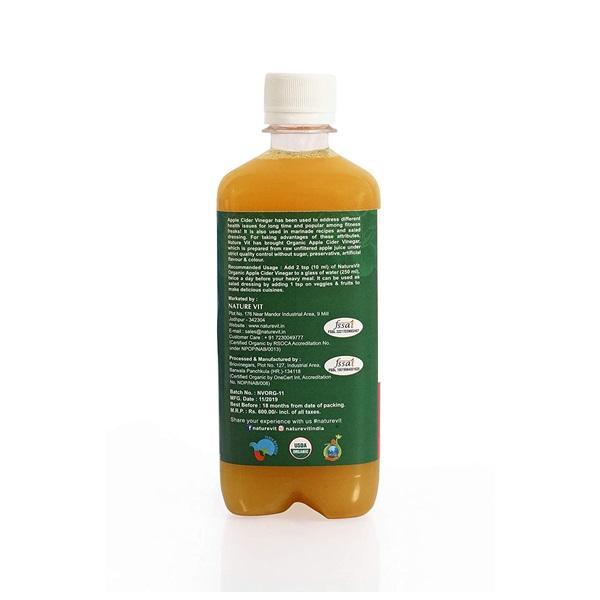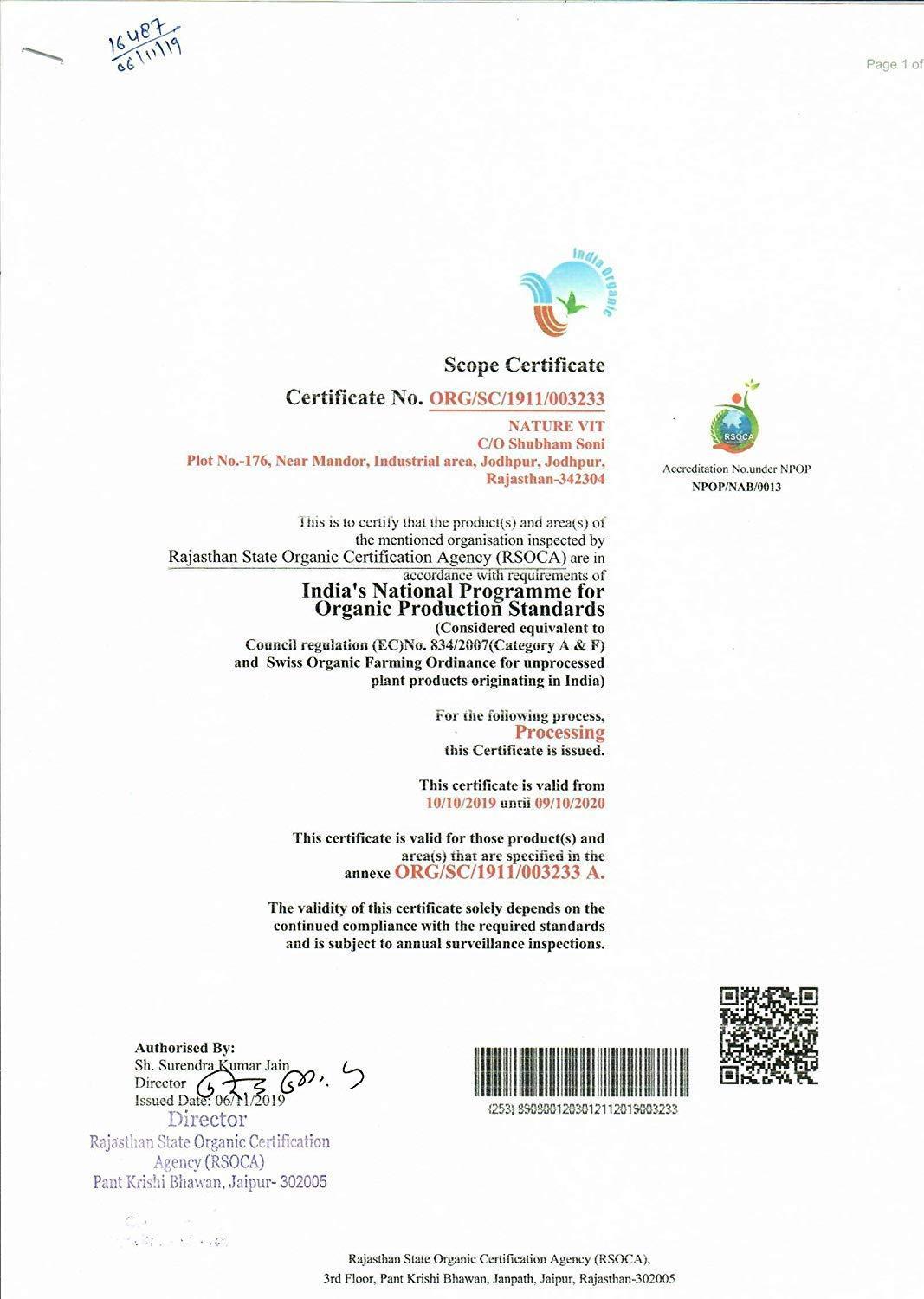 NatureVit Organic Apple Cider Vinegar with Mother
1) NatureVit Organic Apple Cider Vinegar with Mother is Certified with Certifications of USDA Organic, India Organic and RSOCA Certified Organic which helps ensure that Product is Organically Certified.
2)Raw, Unpasteurized & Unfiltered: After the Natural Fermentation Step is over we do not remove the ?mother?, the colony of Beneficial Bacteria that makes Organic Apple Cider Vinegar great for Weight Management.
3) Nutrition Powerhouse: Since we only use high-quality apples from the Himalayan foothills and do not filter the ?mother? our ACV is one of the most potent superfoods
4)Health Advantages: Helps manage Weight, Boosts Metabolism, Removes Toxins, Balances pH Levels, Reduces Acid Reflux, Reduces Acne and Hairfall.
5) Easy to Use: Just Add 2 Teaspoons of this Vinegar in 1 Glass of Water, Mix it & Drink before your Heavy meal twice a day.
Organic Raw Apple Cider Vinegar Fermented to 5% Acidity?
2) Material Feature – Vegetarian
3) This is a Vegetarian product.
Description
No more offers for this product!
General Inquiries
There are no inquiries yet.