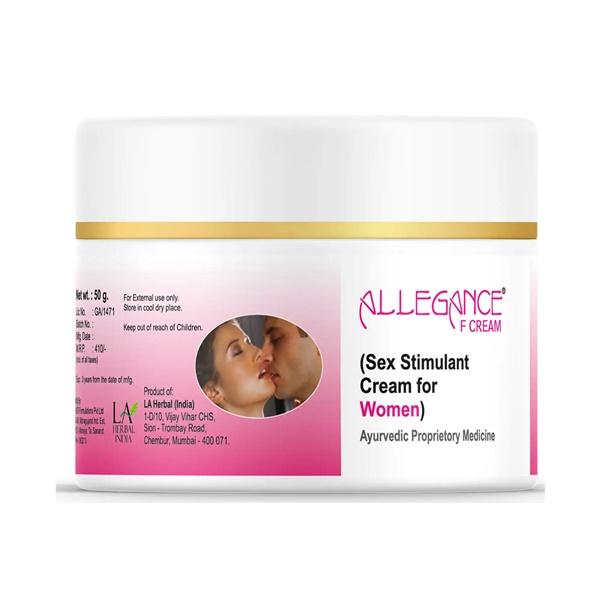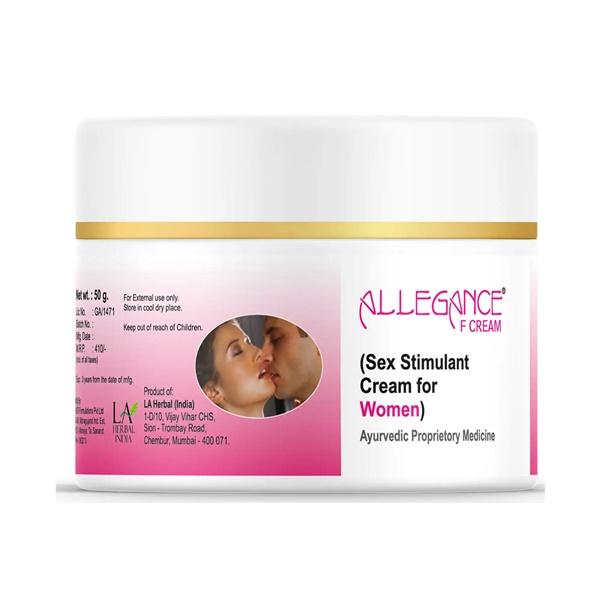 Allegance F Sex Stimulant and Libido Enhancer cream for Female
₹410.00
Allegance F Cream contains a very special ensemble of Herbs that is provided to be extremely beneficial in:
• Achieving good vaginal rigidity
• Improving vaginal stimulation
• Powerful & multiple orgasms
• 100% Herbal, No Side Effects
Allegance F Cream stimulates blood flow to the Vaginal region. The massaging action of Allegance F Cream for women increases the impulses to the glans vagina for initiating sexual act. The highly organized sensory end organ system in the vagina then transmits signals to the brain & Stimulation occurs.
Allegance F Cream is suitable for women who fail to get an orgasm despite feeling sexually aroused.
Allegance F Cream is for women who have less interest due to over indulgence in sex or old age. With Allegance F Cream for Women there is no reason why a woman should not continue to have an active & happy sex life well into old age.
Allegance F Cream is recommended for use before sexual act as it is known to expedite orgasm in the male partner.
Application of Allegance F Cream:
Apply 0.5 to 1 gm of cream on the vagina & massage slowly till fully absorbed. Do not wash or wipe off the cream for at least one hour.
For sustained satisfaction use twice every day. (Follow a minimum 45 – 60 days course)
Continue for at least 90 days.
Additional information
| | |
| --- | --- |
| Weight | 150 kg |
| Dimensions | 8 × 5 × 8 cm |
| pack | Pack of 1, Pack of 3 |
No more offers for this product!
General Inquiries
There are no inquiries yet.